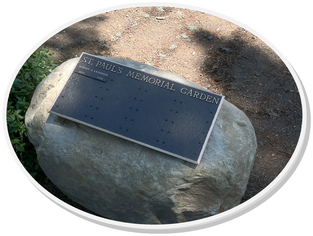 Our Meditation Garden has been evolving over time with many new additions. Benches, Stations of the Cross, and recently a portion of the garden has been repurposed and turned into a Memorial Garden where parish members ashes may be interred. Fr. Fred has been passionate about this project, and it is becoming a reality.

Frank Schutz, and Jr. Warden Barbara Hagiwara, along with many other members of St Paul's have been volunteering their talents and their time to make this a reality. (See Michelle's Short and Sweet Updates to see the progress and many items posted in the Parish Scrapbook Slideshow).

On Sunday, August 3, 2014 Bishop Mary Gray-Reeves will be blessing the Memorial Garden to receive the ashes of individuals who have chosen this beautiful for their ashes final resting place.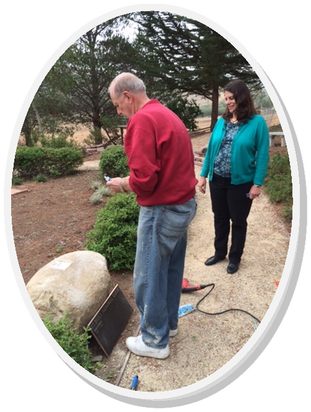 Frank Schutz prepares to install the permanent plaque for St Paul's Memorial Garden, as Michelle Costa (Parish Administrator) watches with pride.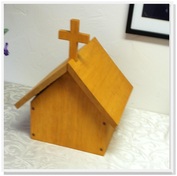 A recently baptized member of our church, and long time friend of St Paul's, Bruce Wong built a church plot cover for the Memorial Garden.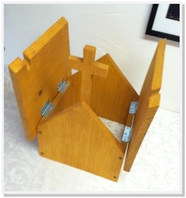 The church plot cover is hinged and opens up on the top for the cremated remains to be placed gently through the plot cover's roof.