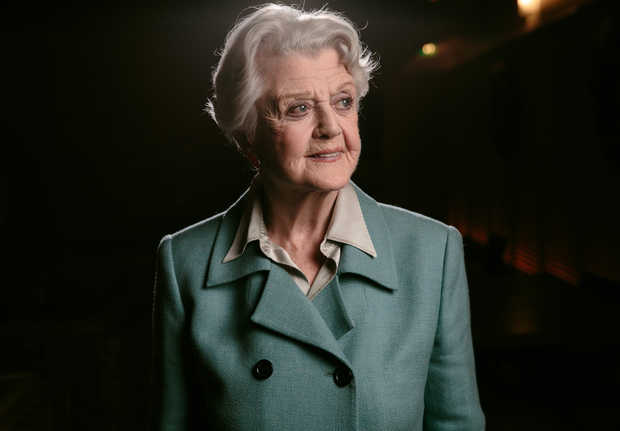 Angela Lansbury at the Ahmanson Theatre in Los Angeles in December, 2014. CASEY CURRY/AP — Casey Curry/Invision/AP
Actress Angela Lansbury to speak at fundraiser for Cambria church


BY SARAH LINN

slinn@thetribunenews.comSeptember 5, 2015 Updated 15 hours ago


Read more here: http://www.sanluisobispo.com/2015/09/05/3793707/actress-angela-lansbury-to-speak.html#storylink=cpy


Acclaimed actress and singer Angela Lansbury will speak next month at a fundraiser for St. Paul's Episcopal Church in Cambria.

"A Conversation with Angela Lansbury" will be held at 7 p.m. Oct. 8 at Cuesta College's Cultural and Performing Arts Center, said event organizer Brian Palmer, priest in charge at St. Paul's. Proceeds benefit the church's work with local seniors.

"This is a one-time-only event," said Palmer, noting that Lansbury generally doesn't do speaking engagements.

Best known for her role as mystery writer and amateur sleuth Jessica Fletcher on the long-running CBS show "Murder, She Wrote," Lansbury launched her acting career with Academy Award-nominated roles in "Gaslight" and "The Picture of Dorian Grey." The British actress went on to appear in films including "Beauty and the Beast," "Bedknobs and Broomsticks" and "The Manchurian Candidate."

On stage, she's wowed audiences in the Broadway musicals "Gypsy," "Mame" and "Sweeney Todd: The Demon Barber of Fleet Street." Lansbury, who turns 90 on Oct. 16, will next star in the play "The Chalk Garden" in London and New York City.

The winner of five Tony Awards, six Golden Globe Awards and an Olivier Award, as well as an honorary Oscar, Lansbury received the American National Medal of the Arts in 1997 and Kennedy Center Honors in 2000. Queen Elizabeth II named the performer a commander of the Order of the British Empire in 1994 and bestowed the title of dame on her in 2014.

The Oct. 8 event will feature a 30-minute video retrospective of Lansbury's film, stage and television career, followed by a one-on-one interview between Palmer and the star and a question-and-answer session with the audience.

Palmer, who worked in investor relations on Wall Street before entering the priesthood, met Lansbury when he was hired to renovate her Brentwood home around 2005. (She also has homes in Ireland and New York.) The two have remained friends ever since.

According to Palmer, Lansbury visited Cambria frequently during the filming of "Murder, She Wrote," which found Mendocino County standing in for the fictional town of Cabot Cove, Maine. Her brother-in-law Pat Pullen owned the now-closed Upstairs Downstairs Antiques in downtown Cambria.

"She loves the area," said Palmer, who joined St. Paul's in March. Before that, he spent five years at the Parish of St. Matthew in Pacific Palisades.

Tickets for "A Conversation with Angela Lansbury" are $75, or $150 including an after-party; they can be purchased by calling (800) 838-3006 or visiting www.brownpapertickets.com. For information, call Brian Palmer at 927-3239.Read more here: http://www.sanluisobispo.com/2015/09/05/3793707/actress-angela-lansbury-to-speak.html#storylink=cpyNote: This page has been re-created. Its content and pictures are recreated from an article of San Luis Obispo Tribune article in its entirety. The whole article is found at the link cited above.